Met Comarch Service Order Management kunnen communicatiedienstverleners de diensteneorders beheren tijdens het dienstverleningsproces. Dit vormt het hart van de Comarch NG Service Fulfillment-oplossing.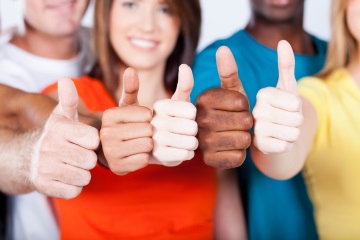 Kenmerken
End-to-endbeheer van dienstenorders
Het systeem ondersteunt het maken, wijzigen/opwaarderen en beëindigen van diensten. Het beheert dienstenorders tijdens het dienstverleningsproces, van de haalbaarheids- (beschikbaarheids) -controle en reservering tot de levering en activering van de diensten (en onderliggende netwerkbronnen).
Dynamische ordersplitsing
Comarch Service Order Management maakt gebruik van dynamische ordersplitsing, gebaseerd op gegevens van de productcatalogus/dienstencatalogus en diensteninventaris en splitst zo klantorders op in technische orders op basis van het CVS-RFS-R-model dat voldoet aan TMF SID. De orders kunnen automatisch of handmatig worden opgesplitst door een proces dat wordt beheerd volgens het concept van de diensten-/bronnenfabriek.
Ondersteun de orderuitvoering
De orders worden uitgevoerd via Comarch OSS Process Management dat basisbewaking en volgen van de onderliggende processen en subprocessen mogelijk maakt.
Orderwijzigingen tijdens gebruik
Via het systeem kunt u orders pauzeren en opnieuw activeren en zonder onderbreking aanpassingen uitvoeren (afhankelijk van de regels die zijn vastgelegd per soort dienst).
Kennisgeving van wijzigingen in de orderstatus
Comarch Service Order Management genereert meldingen bij wijzigingen in de orderstatus die dan naar de Comarch Customer Order Management-module kunnen worden doorgestuurd.
Orkestreer netwerklevering
Het mechanisme maakt het mogelijk om de granulariteit van de orderopsplitsing te configureren, zodat het leveren van het bestaande, oude systeem of van het netwerk op laag niveau gemakkelijk kan worden geïmplementeerd.
Automatisering voor kortere time-to-market
De benodigde tijd voor de orderuitvoering kan worden ingekort dankzij automatisering van het end-to-endbeheerproces voor dienstenorders (met de mogelijkheid om handmatige deelprocessen te orkestreren).
Dit product maakt deel uit van:
Case study
European Tier 1 Operator
Multi-market transformation improves time to market and the cost of service delivery in the business customer segment.

Wenst u meer informatie? Heeft u raad nodig bij het kiezen van een product?
Omschrijf uw behoeften en we bieden u een oplossing op maat.

<![CDATA[ VO4DF8T3V2UWTN17Z5J6 ]]>