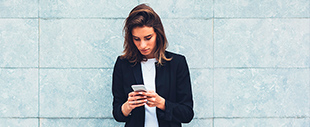 Wegens het succes van de voorbije jaren zal Comarch ook dit jaar deelnemen aan het evenement "The Banking Scene". Het event vindt plaats op dinsdag 14 mei bij Tour & Taxis te Brussel.
The Banking Scene inspireert banken om de kansen te omarmen die een cultuur van innovatie creëren. De dag brengt gelijkgestemde collega's samen die een passie voor bank- en aanverwante technologieën delen.
The Banking Scene is ook een conferentie die marktleiders, bankgoeroes en influencers bij elkaar brengt om de toekomst van het bankieren te bespreken en het ongemak dat gepaard gaat met verandering aan te pakken.
U zal er de kans hebben om naar experten te luisteren in 3 verschillende tracks: Banking For Humanity, Innovation in Payments of de Workshop track.
Mis zeker onze Comarch presentatie niet! Onze CRM & Loyalty expert Joanna Gaweda ons de topic brengen van "Personalized Customer Journey: How to get there?", tijdens de "Banking For Humanity" track.
Wilt u er graag bij zijn? Geef ons een seintje en bezoek de website van The Banking Scene voor meer info.